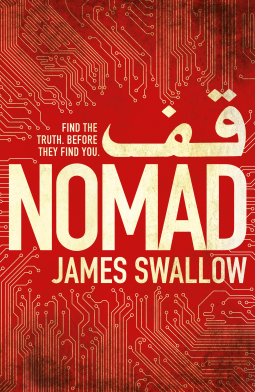 If, like me, you've been waiting for the follow up to Terry Hayes' fabulous I Am Pilgrim you'll know the frustration of having to wait until next year for its publication. However, here is a another thriller in a similar vein to tide you over.
Right now
NOMAD
is available for just 99p today! Get your copy here:
amzn.to/1UtJzYu
NOMAD is a fast-paced, pulse-racing terrorist thriller - perfect for fans of I Am Pilgrim, Bourne, 24 and Homeland. It is an espionage thriller for the digital age, inspired by the works of Ludlum, Fleming and Clancy, and is firmly set in a Post-WikiLeaks world.
'An intelligent, likeable and, above all, believable hero is faced with a frighteningly credible threat in a thriller that hits the tarmac running and doesn't stop accelerating until its terrifying conclusion.'
-
Ben Aaronovitch
'A terrific white-knuckle, lip-chewing thriller. Marc Dane is the British Jason Bourne. About bloody time!' - Rhianna Pratchett
'
Exciting and thought-provoking in equal measure, NOMAD is a thinking reader's white knuckle thrill ride. James Swallow has written a benchmark technothriller for the 21st century, one that's as engrossing as it is plausible.'
-
Richard Dansky
James Swallow is a veteran scriptwriter and is the three-time New York Times bestselling author. He was nominated by the British Academy of Film and Television Arts (BAFTA) for his writing on the critically acclaimed DEUS EX: HUMAN REVOLUTION, 2013's blockbuster videogame with over 2.18 million copies sold.