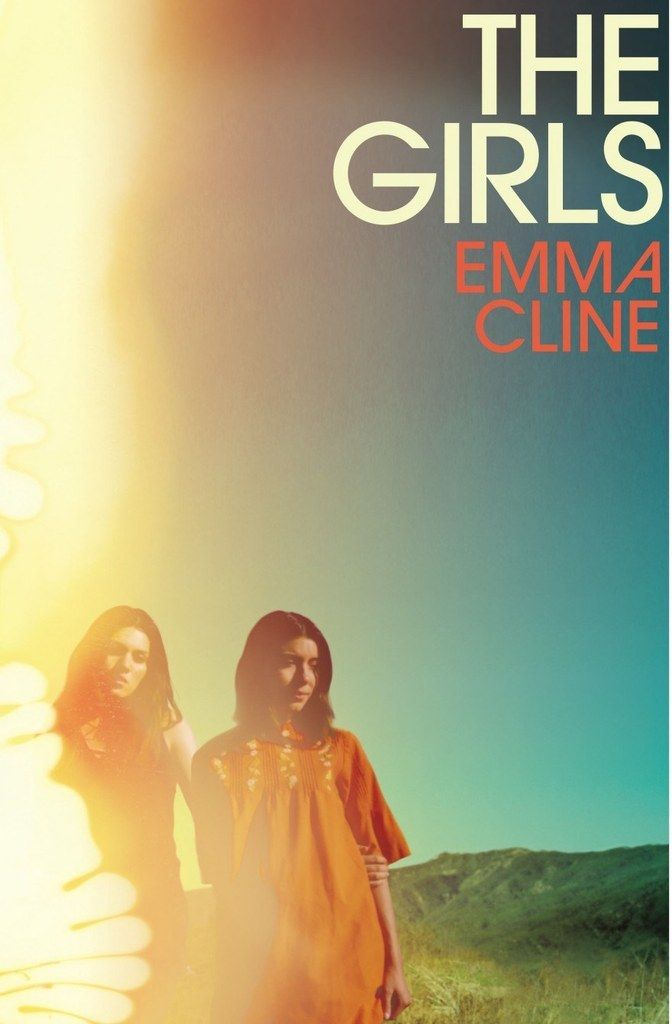 The Girls by Emma Cline
Random House UK Vintage (16 June 2016)
Source: Publisher via NetGalley (d-ARC)
Genre: Adult, Cults, Psychological, Coming of Age

Disclaimer: I received an ARC copy of The Girls
from the publisher for my unbiased opinion
Rating:
Synopsis
California. The summer of 1969. In the dying days of a floundering counter-culture a young girl is unwittingly caught up in unthinkable violence, and a decision made at this moment, on the cusp of adulthood, will shape her life....
Evie Boyd is desperate to be noticed. In the summer of 1969, empty days stretch out under the California sun. The smell of honeysuckle thickens the air and the sidewalks radiate heat.
Until she sees them. The snatch of cold laughter. Hair, long and uncombed. Dirty dresses skimming the tops of thighs. Cheap rings like a second set of knuckles. The girls.
And at the centre, Russell. Russell and the ranch, down a long dirt track and deep in the hills. Incense and clumsily strummed chords. Rumours of sex, frenzied gatherings, teen runaways.
Was there a warning, a sign of things to come? Or is Evie already too enthralled by the girls to see that her life is about to be changed forever?
Advance Praise
'The Girls is a brilliant and intensely consuming novel -- imposing not just for a writer so young, but for any writer, any time' - Richard Ford
'I don't know which is more amazing, Emma Cline's understanding of human beings or her mastery of language.' - Mark Haddon
'Emma Cline's first novel positively hums with fresh, startling, luminous prose. THE GIRLS announces the arrival of a thrilling new voice in American fiction.' - Jennifer Egan
My Thoughts
First off, my thoughts on the two very different cover images:
UK Cover
(above) : Reminiscent of a Summer during the '60's era of flower power and hippy peace and love. This image has a rather sinister ambience because of the subject matter of the book being loosely based on the Manson family murders. It gives a macabre feel juxtaposed against the floaty dreamy innocence of the girls. I prefer this one for its creepier atmospheric vibe.
US Cover
(below) : With vivid bold dual colours, a striking image evocative of youth, this cover evokes an image of vibrancy power and defiance. A little more disturbing is the image of the heart on the girls forehead instead of a cross which the Manson girls carved into theirs.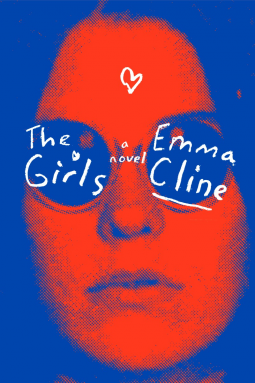 I am so very excited about '
The Girls' by Emma Cline
. Written exceptionally well with understanding far beyond Ms Cline's 27 years, my mind boggles at the thought that this is her debut novel. It is a masterpiece in character analysis and insight of teens psyches, of sociopathic manipulative individuals, and the coming to terms with what one might have done if circumstances had turned out differently.
Most of us are familiar with the Manson family murders of the late '60's but what we don't really understand is how seemingly normal young women would commit such horrendous violent murder, without any feeling of remorse or guilt. Emma Cline in her fictional account of the events, has gone to extensive lengths to show us that it is all too frightening easy and that with the right set of circumstances and without a stable grounding of family or peers, young minds are ripe for manipulation, and moulding.
Rather than making the killings the focal point of the book the story centres around the impressionable 14 year old Evie Boyd. The narrative is told in elliptical format in the first person present tense over two timescale shifts, Summer of 1969 and 2010 four decades later as relived by the now middle aged Evie. The pace of the narrative is thoughtful, steady and analysingly retrospective. It is a poignant, and compelling read and as mentioned earlier Cline concentrates on the girls and the complexity of their relationships within the group dynamic rather than on the charismatic (much older) unstable leader Russell.
After a series of events which leave young Evie feeling rejected, and pretty much alone she befriends Suzanne a member of a hippy commune. Evie becomes a frequent visitor to the run down ranch where Suzanne lives with the other members of the group and revels in the freedom and intimacy they enjoy.
Through varying stages of manipulative control, frequent drug use, violence and sexual abuse the girls undergo changes in their thought processes and shifts in perceptions. With long term nutritional deprivation (verging on near starvation) and increased drug use, Russell is able to persuade his girls to do whatever he wants without question.
Exceedingly well written with vividly drawn flawed characters, and an incredible wealth of knowledge of what makes teens tick, Emma Cline has written a powerful cautionary coming of age tale and absolutely deserving of all the praise and hype, which in my opinion is justifiable.
Not one to miss out on this Summer.