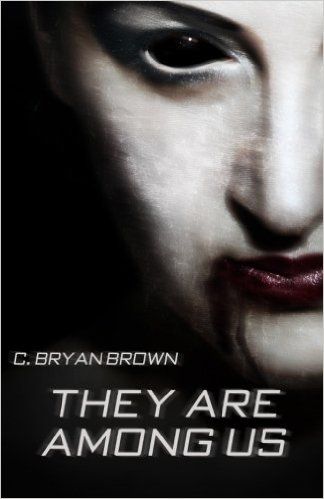 THEY ARE AMONG US
C. BRYAN BROWN
Genre: Vampire Thriller
Publisher: Post Mortem Press (15 April 2016)
Pages: 268
Source: Purchased
Rate:
Synopsis:
Special Agent Alexandria Maxell believes in human monsters, those whose soul is tainted by the desire for torture, rape, and murder. However, the discovery of a burned body may change her mind as all the evidence indicates the victim and the killer are creatures that exist on human blood. As the body count rises, Alexandria and her team initiate a desperate manhunt to bring the killer to justice, only to uncover a plot to decimate mankind and enslave the survivors.
Jack Damage has hunted humans for centuries, preying on them at will. Now, twice betrayed by his own kind, Jack is conscripted into the impending human genocide, and he must fight the war on two fronts if he hopes to preserve anything from his old way of life. When the return of a vicious, unrelenting enemy threatens the future of both races, Jack must shift his focus from preservation to survival.
Out of time and options, Alexandria and Jack both realize that truth and salvation will only exist when they are among us.
My Thoughts:
Ok...this started off brilliantly. The tension build up was superb (tantalising and teasing) and the characters well drawn and above all believable with the unbelievable happenings going on around them.
I loved it..then came the second half and that's where, for me, it fell apart. It almost felt as if this part was written by someone else or that the storyline was running away with itself, out of control.
The potential was huge on this and I'm definitely going to give this author another go.